07 Feb /

No Testing for EU Covid Certificate Holders Traveling to Greece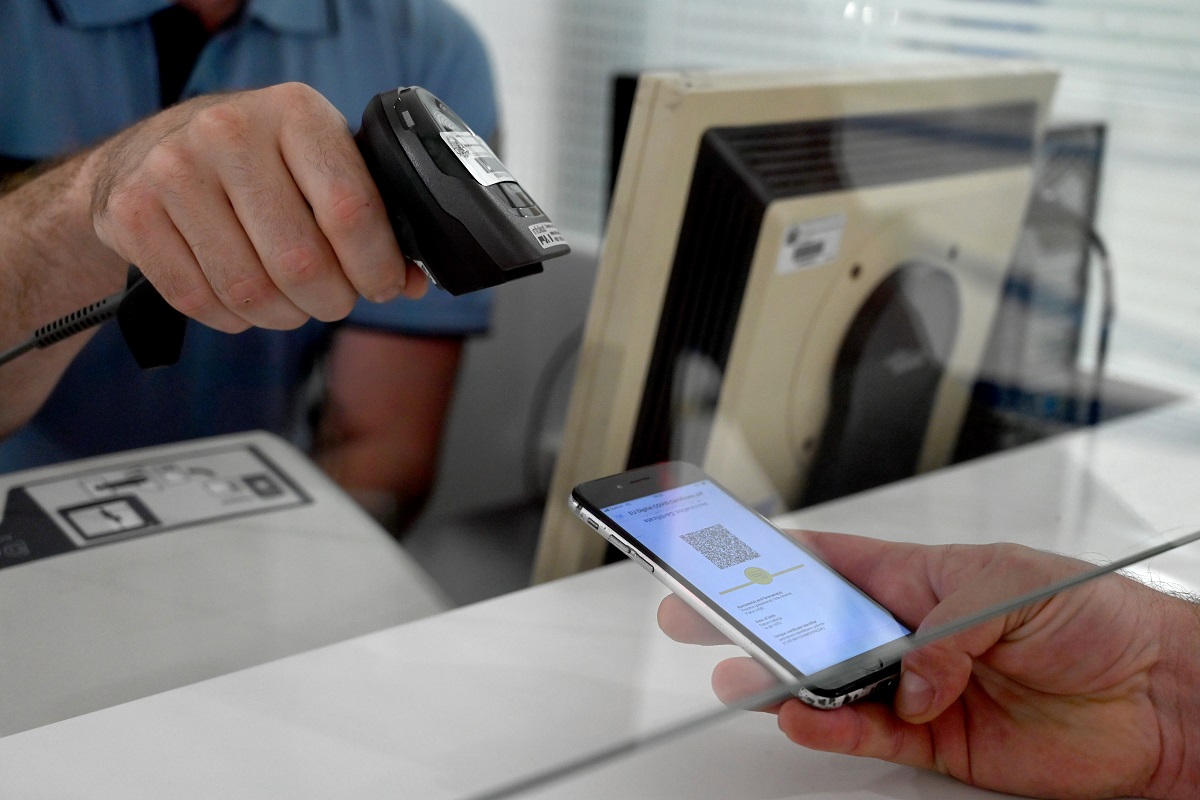 Photo source: European Commission / Photographer: Denis Lovrovic
Travelers with a valid EU Digital Covid Certificate coming to Greece will no longer need to be tested for Covid-19 starting on Monday, February 7, Health Minister Thanos Plevris announced.
"Starting Monday, February 7, admission to the country for those who have an active European certificate* will be conducted without a mandatory test," said Plevris speaking to public broadcaster ERT on Friday. (Information on who can enter Greece without a test from February 7 can be found at the end of the article.)
On Thursday, the Commission proposed extending the use of the EU Digital Covid Certificate by a year to June 30, 2023.
It should be reminded that the EU's digital Covid certificate for travel will only be valid for a period of nine months following the administration of the last dose of the primary Covid-19 vaccination and without a booster shot.
"Member states should not provide for a different acceptance period for the purposes of travel within the European Union. The standard acceptance period does not apply to certificates for booster doses," said the Commission in a statement on February 1 .
The rules apply only to the vaccination certificates used for the purpose of travel in the EU.
On Thursday, the Commission reiterated its call on EU national governments to harmonize their domestic validity periods with the validity period set at EU level for the purpose of travel.
Commenting on the announcement, Tourism Minister Vassilis Kikilias said it was one more step toward strengthening tourist flows to Greece, adding that the decision comes after a series of actions aimed at facilitating travel planning for potential visitors.
Greece "is preparing this year to welcome summer season visitors earlier than any other time as of March 1. The country's tourism sector has demonstrated remarkable resilience in the past two years, sending out a strong message of safety to travelers and it will do the same this year," he said.
In the meantime, Greeks vaccinated with a two-dose vaccine will need to renew their vaccination cycle with a booster shot as will those with a single-dose vaccine seven months after the last jab in order for their vaccination certificates to remain valid and allow admission to restaurants, bars and other establishments.
*Who can enter Greece without a test from Feb. 7
Eligible to enter Greece without a test from February 7  will be all travelers from EU and Schengen Zone member states as well as from the 33 non-EU countries and territories that have joined the EU Digital COVID Certificate system: Albania, Andorra, Armenia, Cabo Verde, El Salvador, Faroe Islands, Georgia, Israel, Iceland, Lebanon, Liechtenstein, Moldova, Monaco, Montenegro, Morocco, New Zealand, North Macedonia, Norway, Panama, San Marino, Serbia, Singapore, Switzerland, Taiwan, Thailand, Tunisia, Togo, Turkey, Ukraine, United Arab Emirates, United Kingdom and the Crown Dependencies (Jersey, Guernsey and the Isle of Man), Uruguay, The Vatican.
All other inbound travelers to Greece (including children over 5 years old) that do not have an EU Digital COVID Certificate, regardless of nationality, Covid vaccination status or proof of recovery, must present a negative PCR test result (performed within 72 hours before travel) or a rapid antigen test result (performed within 24 hours before travel).
It is reminded that all travelers to Greece must also submit the mandatory Passenger Locator Form (PLF) any time before the departure of their flight.