24 Mar /

Stagione 2021 "benessere & Sicurezza"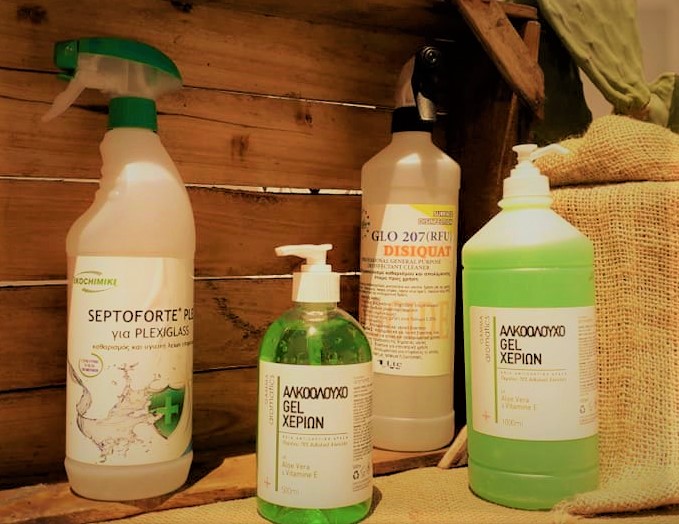 Covid-19 : Below the sanitary protocol applied in our house for the season 2021.
For you and for us, safety and well-being are essential.
In 2020, we have continued to receive guests since the appearance of the Covid-19, and for this we have received training on the cleaning protocol in the context of the Coronavirus.
This helps us to apply an effective and necessary cleaning for your safety and ours. This is based on the recommendations of the EODY (Greek health organization), WHO, in collaboration with the Greek Government, and provided by the Greek Tourist Office.
In addition, after each departure, we use a virucidal steam cleaner (135 °) when cleaning the studio / apartment as well as the appropriate products in general, and for the contact points in particular.
Sanitary provisions,
– Hydro alcoholic gel is available at the entrance to our house to be used before entering your accommodation.
– In addition to the soap from the kitchen area and the one in the bathroom, you have hydro alcoholic gel.
– During your stay, only you will have access to your accommodation:
The Greek health protocol prohibits the entry of people outside a rental.
– The air conditioning remote control is wrapped in plastic film (changed after each departure).
– All the dishes are put in the dishwasher at more than 70 ° after each departure.
– All household linen is changed and washed after each departure.
Extension of check-out and check-in between stays (check-out 10:00 am and check-in from 4:00 pm). This change in the time interval between each arrival and departure is mandatory to ensure that between different clients the room is thoroughly cleaned and disinfected, as well as adequate natural ventilation of the space is followed.
"Check in – Check out" area outside (landscaped street), disinfection of the Carlink Verifone payment terminal.
For any further details please contact us. See you soon.