22 May /

Olympian Apt follow disinfection protocols / Covid-19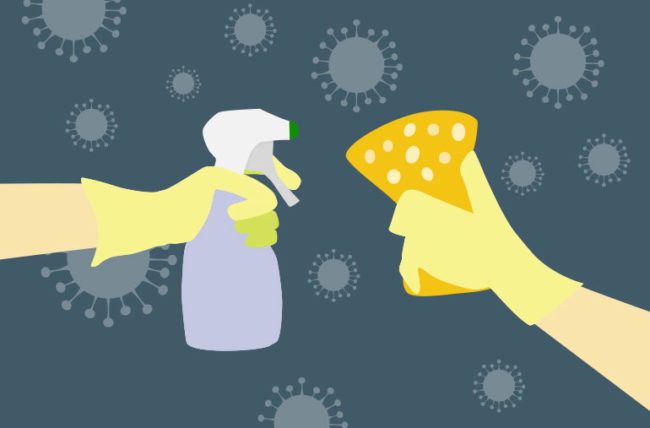 Our Commitment To Keeping You Safe And Healthy with Leading Cleaning Standards Covid19
Dear Customer, as the world begins to gradually reopen, we are excited to welcome our loyal guests while meeting your health and wellbeing standards.
When you are ready to travel again, we understand that you will understandably have a heightened awareness and expectation of cleanliness when it comes to your choice of accommodations.
Now, as part of our ongoing commitment to keeping you safe and healthy during these challenging times, we have expanded on those leading cleaning standards based upon guidance provided by the EODY National Health Organisation https://eody.gov.gr/en/ and Centers for Disease Control and Prevention (CDC),
When you next stay with us, there will be some changes you can clearly see, such as :
Enhanced Cleaning Protocols in Guest Rooms and Public Spaces => all touch points, for example, faucets, door handles, light switches, thermostats, clocks and hangers will be cleaned with chemicals aimed at killing COVID-19. Unnecessary items will be removed from guest rooms, such as decorative pillows, bed scarves, paper notepads and pens.
Personal Protective Equipment => we will follow strict guidelines, including utilizing Personal Protective Equipment, frequent and stringent hand-washing protocols, we will wear both gloves and a mask.
We will bring all our attention to preserve your health security during your stay, cleaning and disinfecting all frequently touched surfaces before your arrival.
COVID-19 CLEANING AND DISINFECTION CHECKLIST
The accommodation is ventilated for at least an hour during the entire cleaning process. Cleaning and disinfection concern:
General : Doorknobs, Fans and Lamp chains, Garbage, Hairdryers, Ironing boards and Irons, Keys, Light Switches, Railing, Remote controls, Tabletops, Thermostats, Windows sills and window handles,
Corner kitchen : Appliances (coffee maker, oven, pressure cooker, toaster, etc..), Hard-backed charirs, kitchenware that isn't diswasher safe : ceramic bowls, kid's plasticware, etc…, Sink
Bathroom : Faucet handles, Shower curtains and doors, Sinks, Toilets
Bedrooms : Hangers and luggage racks, Nightsands, night tables, cupboards. All our linen is washed by a cleaning company.